Hello! My name is Shannon McMahan.
I Help Women Love How They Look In Photographs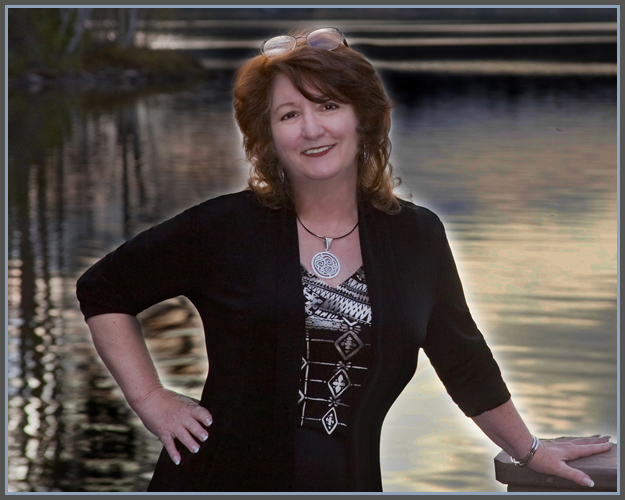 At 16 Shannon started taking gorgeous pictures with her parent's Brownie camera. But film was expensive, so Shannon got a job, doing clerical work for the two year University of Wisconsin campuses. Office work was not her forte, so when the need arose to create photographs of college life at campuses around the state, her boss gladly sent Shannon out of the office and on the road. To his surprise, she excelled with a camera in her hands.
Soon she got her own 35mm camera and began taking pictures of her beautiful friends, who couldn't see the beauty that Shannon saw in them—until they saw the portraits she created for them.
When she finally mustered the courage to start her own studio, professional photography was a boy's club. So, Shannon kept her day job. Finding the beauty in women grew into finding and telling the unique story of each of her clients, both professionally and with their families. The studio and harnessing the golden evening light are now her only jobs.
She not only excels with a camera, she's an artist who finds and amplifies the beauty in ordinary people's everyday life. Give Shannon a call. Tell her your story, and let her create a beautiful portrait that you will cherish!
It's a Simple Process of
Planning  — the right clothes, setting, hair and make-up
Capturing the perfect look in the perfect light, and…
Just the right touch of art work allows Shannon to …
Capture The Magic In The Best Moments Of Your
Professional life  — a business portrait uniquely yours
Leisure pursuits  —  celebrate your passion!
Family  —  portray the extraordinary in your daily lives
Most fun or romantic fantasies  — limited viewing (personally shown in studio to women interested)
"Shannon is an incredibly talented photographer. You only have to look at her web site to see she doesn't just take pictures; she has an artistic eye that captures the essence of who you are. In addition, she makes the portrait sitting a wonderful experience with her caring and friendly personality. The first time you meet Shannon, you will realize she is an amazing human being who is dedicated to helping others and making this world a better place."
— Tina Hallis, Ph.D., The Positive Edge